Il 16 Novembre 2018, i fan potranno celebrare l'eredità dell'iconico cantautore americano con la raccolta omonima "Chris Cornell" in versione singola (cd e vinile doppio) con 17 brani e Box Deluxe da 64 tracce in edizione limitata (compresi 11 inediti). Si tratta della prima uscita dalla sua scomparsa nel 2017 a soli 52 anni ed è stata curata dalla moglie di Cornell, Vicky per conto di The Chris Cornell Estate con Universal Music.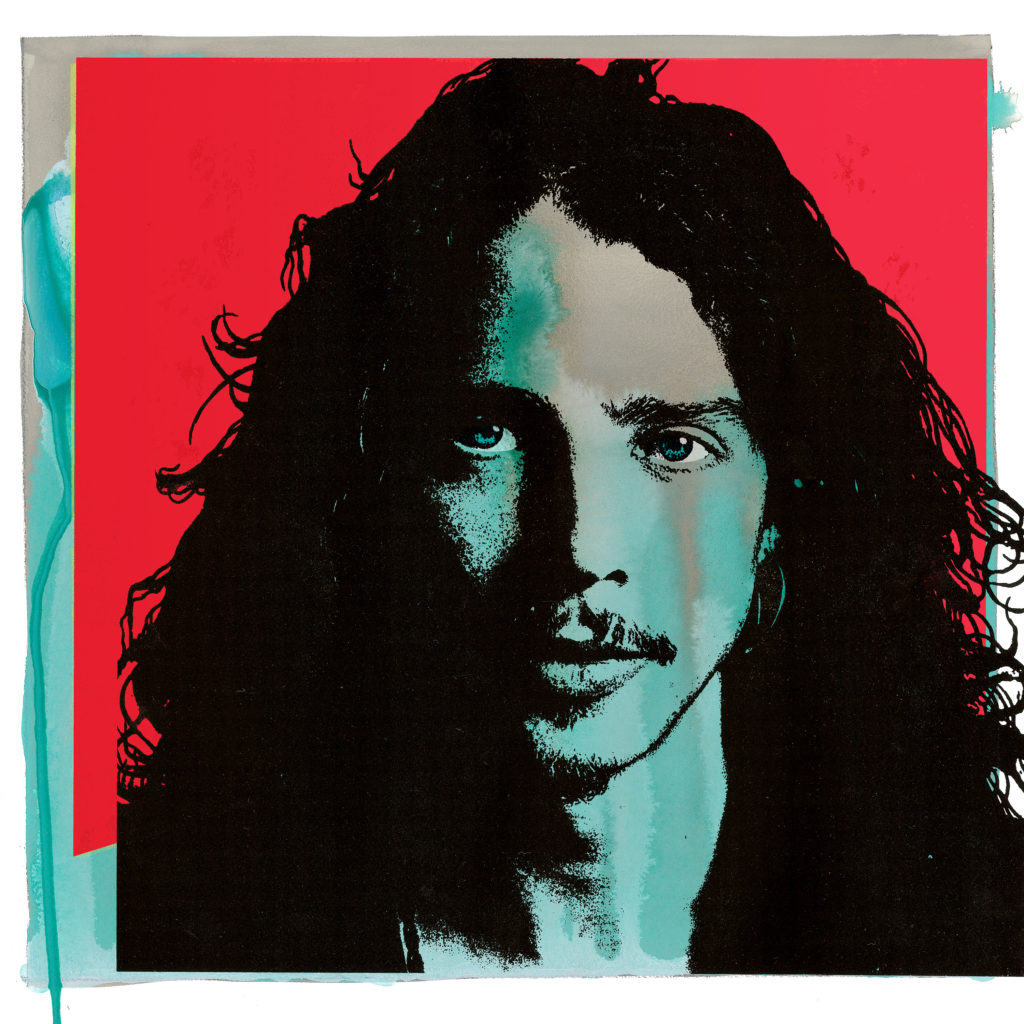 La raccolta celebra la vita e l'eredità artistica di Cornell non solo come cantante ma anche come poeta e come uno degli autori più prolifici e una delle voci più grandi del rock moderno. Vicky ha lavorato a lungo a questa raccolta con i compagni e gli amici di Chris, per riunire i materiali della sua lunga carriera a dimostrazione del suo contributo alla storia della musica con una selezione dai brani delle sue tre band – Soundgarden, Temple of the Dog e Audioslave – così come le canzoni della sua carriera da solista. Vicky si è rivolta al produttore Brendan O'Brien, partner fidato di Cornell nel corso degli anni, e Jeff Ament, che ha creato il packaging per "Chris Cornell".
La prima traccia inedita, "When Bad Does Good", è stata prodotta, registrata e mixata dallo stesso Chris e trovata nel suo archivio di registrazioni personali.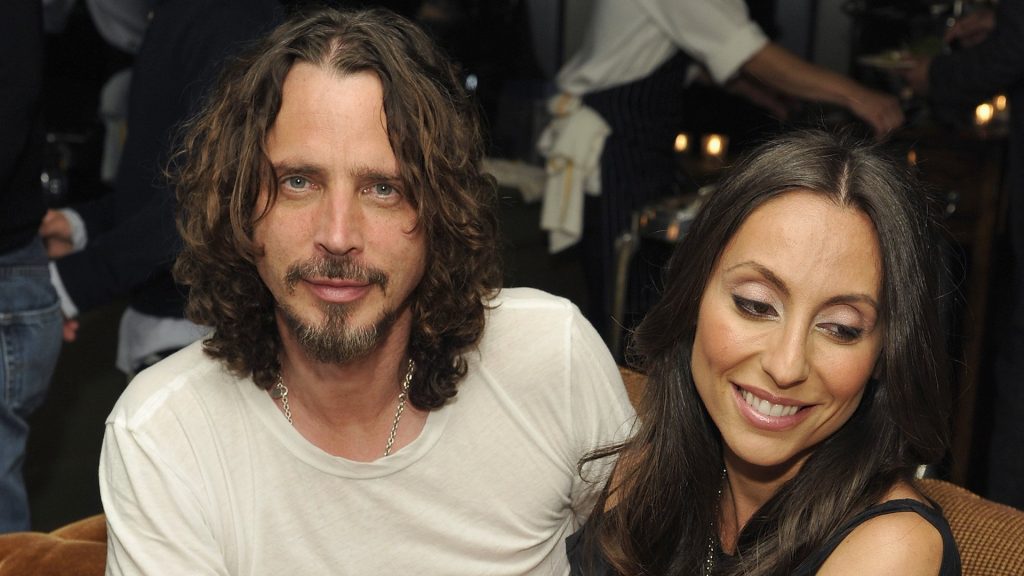 "Dopo l'improvvisa scomparsa di Chris, ho impiegato tutte le mie energie per condividere la sua musica e la sua eredità con i fan di tutto il mondo", afferma Vicky. "Sentivo che dovevamo creare una collezione speciale che lo rappresentasse in toto – come amico, marito e padre, come risk taker e innovatore, poeta e artista. La sua voce si è fatta strada nei cuori e nelle anime di molte persone. La sua voce era la sua visione e le sue parole erano la sua pace. Questo album è per i suoi fan".
Le 17 tracce di "Chris Cornell" ripercorrono l'intero arco delle sue realizzazioni artistiche, dagli esordi con "Black Hole Sun" dei Soundgarden alla struggente "Hunger Strike" dei Temple of the Dog, dalla profonda sensibilità di "Like A Stone" degli Audioslave, fino al suo lavoro per il film di James Bond del 2006 Casino Royale, "You Know My Name". Questa raccolta contiene anche due registrazioni inedite: la toccante cover live di "Nothing Compares 2 U" di Prince e la magnifica ed intensa "When Bad Does Good".
Verrà resa disponibile anche una versione Super Deluxe da 4CD, 1DVD e un set di 7LP da 180 grammi, disponile per l'acquisto direttamente dal sito www.chriscornell.com. L'edizione Super Deluxe contiene 88 brani – 64 brani più 24 video, con 13 tracce inedite (11 audio + 2 video). Nel Box Super Deluxe sono inclusi anche un libro fotografico di 66 pagine, 3 litografie artistiche, 3 stampe fotocromatiche ispirate alla fascinazione di Cornell per il sole (le immagini prendono vita tenendo sotto diretto luce solare), un tappetino per giradischi, un panno in microfibra per la pulizia del vinile e un poster da parete di 91 x 121 cm.

Sempre nel box, 10 esibizioni live inedite, dal duetto con Yusuf / Cat Stevens su "Wild World" e un altro duetto con sua figlia, Toni Cornell, sul classico di Bob Marley "Redemption Song". Ma anche esibizioni dal tour di reunion dei Temple Of The Dog nel 2016 e dalla leggendaria data cubana del 2005 con gli Audioslave. E ancora versioni live di brani dei Beatles, dei Led Zeppelin, oltre a due video inediti: una performance acustica solista di "Scream" e un nuovo video Soundgarden "Live To Rise", che mostra la band senza le immagini del film The Avengers.
Chris lives…
Tracklist "CHRIS CORNELL" – Box Set
CD 1
Hunted Down [Soundgarden]
Kingdom of Come [Soundgarden]
Flower [Soundgarden]
All Your Lies [Soundgarden]
Loud Love [Soundgarden]
Hands All Over [Soundgarden]
Say Hello 2 Heaven [Temple of the Dog]
Hunger Strike [Temple of the Dog]
Outshined [Soundgarden]
Rusty Cage [Soundgarden]
Seasons
Hey Baby (Land Of The New Rising Sun) [M.A.C.C.]
Black Hole Sun [Soundgarden]
Spoonman [Soundgarden]
Dusty [Soundgarden]
Burden In My Hand [Soundgarden]
CD 2
Sunshower
Sweet Euphoria
Can't Change Me
Like A Stone [Audioslave]
Cochise [Audioslave]
Be Yourself [Audioslave]
Doesn't Remind Me [Audioslave]
Revelations [Audioslave]
Shape Of Things To Come [Audioslave]
You Know My Name
Billie Jean
Long Gone (Rock Version)
Scream
Part Of Me (Steve Aoki Remix)
Ave Maria (with Eleven)
CD 3
Promise [Slash featuring Chris Cornell]
Whole Lotta Love [Santana featuring Chris Cornell]
Call Me A Dog (Live Acoustic)
Imagine (Live Acoustic)
I Am The Highway (Live Acoustic)
The Keeper
Been Away Too Long [Soundgarden]
Live To Rise [Soundgarden]
Lies [Gabin with Chris Cornell & Ace]
Misery Chain [with Joy Williams]
Storm [Soundgarden]
Nearly Forgot My Broken Heart
Only These Words
Our Time In The Universe
'Til The Sun Comes Back Around
Stay With Me Baby
The Promise
When Bad Does Good*
CD 4
Into The Void (Sealth) (Live at the Paramount) [Soundgarden]
Mind Riot (Live at the Paramount) [Soundgarden]
Nothing To Say (Live in Seattle) [Soundgarden]
Jesus Christ Pose (Live in Oakland) [Soundgarden]
Show Me How To Live (Live in Cuba) [Audioslave]*
Wide Awake (Live in Sweden)*
All Night Thing (Live in Sweden)*
Nothing Compares 2 U (Live at SiriusXM)*
One (Live at Beacon Theatre)*
Reach Down (Live at the Paramount) [Temple of the Dog]*
Stargazer (Live at the Paramount) [Temple of the Dog]*
Wild World (Live at Pantages Theatre) [Yusuf/Cat Stevens with Chris Cornell]*
A Day In The Life (Live at the Royal Albert Hall)*
Redemption Song (Live at Beacon Theatre) [with Toni Cornell]*
Thank You (Live in Sweden)
DVD
Flower [Soundgarden]
Loud Love [Soundgarden]
Hunger Strike [Temple of the Dog]
Outshined [Soundgarden]
Jesus Christ Pose [Soundgarden]
Black Hole Sun [Soundgarden]
Fell On Black Days [Soundgarden]
Burden In My Hand [Soundgarden]
Can't Change Me
Preaching The End Of The World
Like A Stone [Audioslave]
Cochise [Audioslave]
Show Me How To Live [Audioslave]
Be Yourself [Audioslave]
Original Fire [Audioslave]
Arms Around Your Love
No Such Thing
Part Of Me (featuring Timbaland)
Long Gone (Rock Version)
Scream (Acoustic)*
Live To Rise [Soundgarden]*
By Crooked Steps [Soundgarden]
Nearly Forgot My Broken Heart (Lyric Video)
The Promise
LP ONE
A1. Hunted Down [Soundgarden]
A2. Kingdom Of Come [Soundgarden]
A3. Flower [Soundgarden]
A4. All Your Lies [Soundgarden]
A5. Loud Love [Soundgarden]
A6. Hands All Over [Soundgarden]
B1. Say Hello 2 Heaven [Temple of the Dog]
B2. Hunger Strike [Temple of the Dog]
B3. Outshined [Soundgarden]
B4. Rusty Cage [Soundgarden]
LP TWO
C1. Seasons
C2. Hey Baby (Land Of The New Rising Sun) [M.A.C.C.]
C3. Black Hole Sun [Soundgarden]
C4. Spoonman [Soundgarden]
D1. Dusty [Soundgarden]
D2. Burden In My Hand [Soundgarden]
D3. Sunshower
D4. Sweet Euphoria
LP THREE
E1. Can't Change Me
E2. Like A Stone [Audioslave]
E3. Cochise [Audioslave]
E4. Be Yourself [Audioslave]
E5. Doesn't Remind Me [Audioslave]
F1. Revelations [Audioslave]
F2. Shape Of Things To Come [Audioslave]
F3. You Know My Name
F4. Billie Jean
F5. Long Gone (Rock Version)
LP FOUR
G1. Scream
G2. Part Of Me (Steve Aoki Remix)
G3. Ave Maria (with Eleven)
G4. Promise [Slash featuring Chris Cornell]
H1. Whole Lotta Love [Santana featuring Chris Cornell]
H2. Call Me A Dog (Live Acoustic)
H3. Imagine (Live Acoustic)
H4. I Am The Highway (Live Acoustic)
H5. The Keeper
LP FIVE
I1. Been Away Too Long [Soundgarden]
I2. Live To Rise [Soundgarden]
I3. Lies [Gabin with Chris Cornell & Ace]
I4. Misery Chain [with Joy Williams]
I5. Storm [Soundgarden]
J1. Nearly Forgot My Broken Heart
J2. Only These Words
J3. Our Time In The Universe
J4. 'Til The Sun Comes Back Around
J5. Stay With Me Baby
LP SIX
K1. The Promise
K2. When Bad Does Good*
K3. Into The Void (Sealth) (Live at the Paramount) [Soundgarden]
K4. Mind Riot (Live at the Paramount) [Soundgarden]
L1. Nothing To Say (Live in Seattle) [Soundgarden]
L2. Jesus Christ Pose (Live in Oakland) [Soundgarden]
L3. Show Me How To Live (Live in Cuba) [Audioslave]*
L4. Wide Awake (Live in Sweden)*
L5. All Night Thing (Live in Sweden)*
LP SEVEN
M1. Nothing Compares 2 U (Live at SiriusXM)*
M2. One (Live at Beacon Theatre)*
M3. Reach Down (Live at the Paramount) [Temple of the Dog]*
N1. Stargazer (Live at the Paramount) [Temple of the Dog]*
N2. Wild World (Live at Pantages Theatre) [Yusuf/Cat Stevens with Chris Cornell]*
N3. A Day In The Life (Live at the Royal Albert Hall)*
N4. Redemption Song (Live at Beacon Theatre) [with Toni Cornell]*
N5. Thank You (Live in Sweden)